Good afternoon! Sorry for the long Bulletin, but its been a very long 24 hours in the KB headquarters, but there's some real cool stuff going on, so please read on!
NEW SHOWS
First off, we have some new shows, including NOTTINGHAM, supporting PUNK ROCK LEGENDS RANCID(!!), and at the NEW SLANG club night in KINGSTON.
For more details, please see the myspace.
While your there, please check out MIX TAPES of our NEW ALBUM "SAVE THE WORLD. GET THE GIRL" that itch put up last night!
BUY THE "LETS HANG THE LANDLORD" T-SHIRT ONLINE
The "LETS HANG THE LANDLORD" T-SHIRT is now available exclusively through play.com. Click on the artwork below to pre-order your's now!
(and yes, it is available in all sizes - including girls sizes!)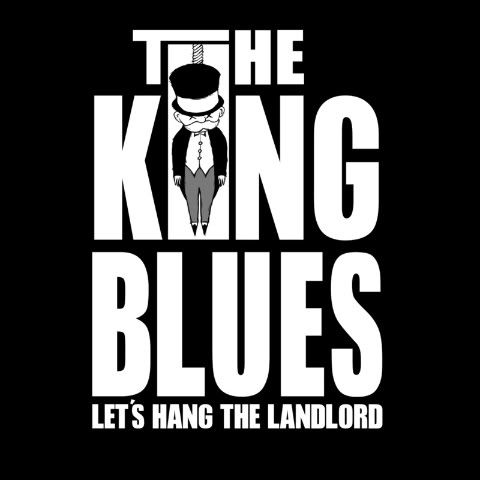 "UNDER THE FOG" AVAILABLE THROUGHOUT EUROPE!
To all our European friends, our first Album "UNDER THE FOG" is finally available across Europe through ITUNES! Get your copy now!
and finally,
RADIO ONE PLAYS NEW SINGLE!
Last night ZANE LOWE gave our forthcoming new single "MY BOULDER" its first airing!
Please send him an Email Requesting the song again! http://www.bbc.co.uk/radio1/zanelowe/email.shtml
You can listen back to the whole of last night's show here http://www.bbc.co.uk/radio1/zanelowe/
One Love
jazzx